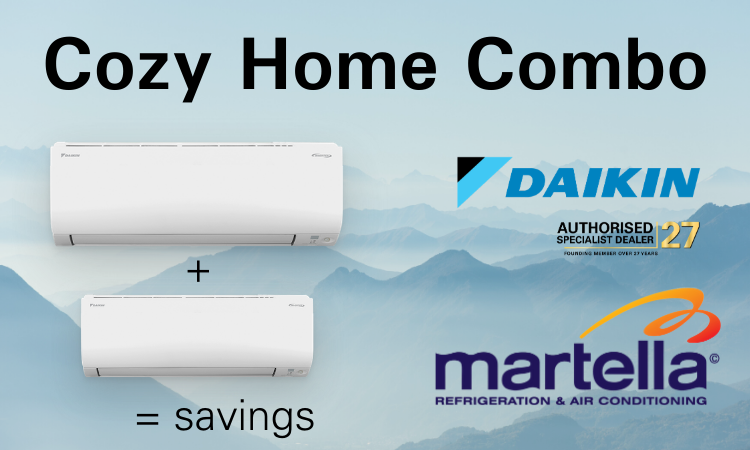 Cozy Home Combo
---
We're here to help you stay warm this winter and you can heat more of your home with our cozy home combo.
Our team can work on your quote remotely, and for FREE, enabling you to beat the winter rush. Call 03 578 0030 to talk to our team today or send an email to sales@martella.co.nz.
The Details:
Get a quality Daikin New Zealand heat pump supplied and installed by Martella Refrigeration & Air-conditioning in the 5.4kW to 8.1kW heating capacity range and get a second unit for your bedroom or hallway from only $1,500, fully installed!
The advertised price is based on the Daikin Cora FTXM20U installed in a back to back configuration with 3m pipe run on residential sites within a 15km radius from Blenheim or Picton town center. Outdoor unit at ground level on precast concrete pad. Extra required travel, pipe work and materials, or condensate pump will incur extra charges, please inquire, a free no obligation quotation will be provided. Units must be installed on the same day at the same address.
A free site visit is required prior to installation to confirm the appropriate system capacity, the installation location and final pricing.